Perspectives and voices of four of the voice actors from our first audio drama MASTER BUILDER (released in July 2019.) You'll hear short 3-5 minute segments musing on the differences between stage acting and audio acting, what the cast hopes people will experience as audio drama listeners, their favorite moments in the Master Builder audio drama and more.
While on break from MASTER BUILDER, these four actors hopped into a little side recording space and answered a few quick questions posed by Kaley Morrison. Featuring Rebecca Bossen who played DOC, Thaddaeus Edwards who played LIONEL, Dale Wolf who played BRENDAN, and Maxine Eloi who played KAYA.
Mentioned:
Here's the whole beautiful team: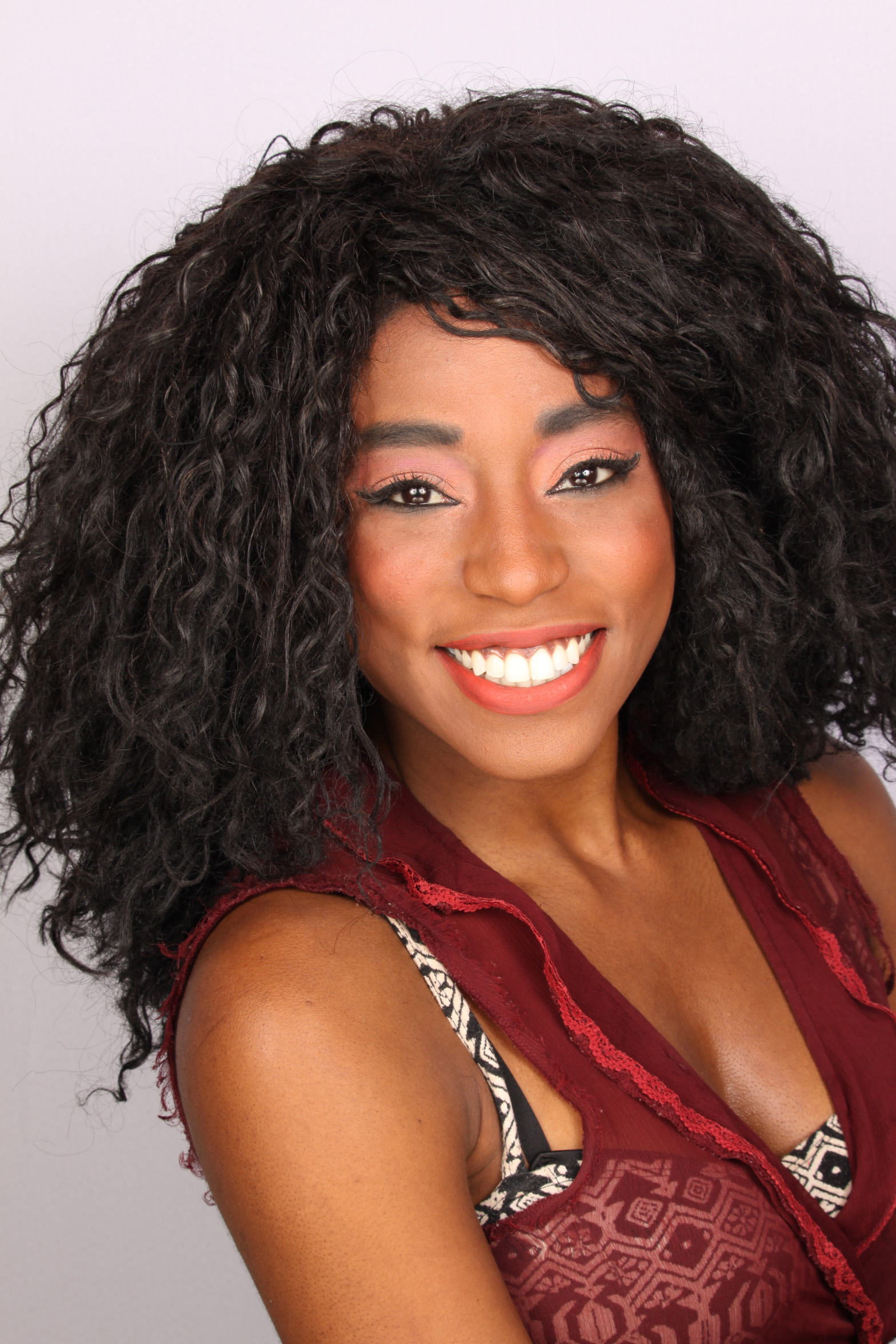 The Master Builder Audio Drama was written, directed and produced by Tamara Kissane.
This audio drama was adapted from Tamara's 2018 stage play produced by Little Green Pig Theatrical Concern and inspired by Henrick Ibsen's classic, The Master Builder published in 1892.
Sound design by Edith Snow
Original music by Pennee Miles
The audio was recorded at Shadowbox Studio by Alex Maness our audio engineer and production assistant Amanda Hahn with additional support from Kaley Morrison.
HILDY: Vincent Bland, Jr.
DOC: Rebecca Bossen
LIONEL: Thaddaeus Edwards
KAYA: Maxine Eloi
JOAN: Susannah Hough
SULLY: Dana Marks
CLOCK VOICE: Edith Snow
BRENDAN: Dale Wolf
AUDIENCE MEMBERS: Erin Bell, Amanda Hahn, Alex Maness and Kaley Morrison.
Graphic design by Kaley Morrison and photos by Erin Bell of Bull City Photography.
The Master Builder Audio Drama is a production of Artist Soapbox and Soapbox Audio Collective with support from the patrons of Artist Soapbox, the Mary Duke Biddle Foundation, Timothy McMackin, and the Women's Theatre Festival.
MASTER BUILDER is a two part audio drama for adults. It contains salty language, adult situations, and quirkiness suitable for grown-up ears.
This production is dedicated to the memory of Julie Rhodes. Julie was a great lover and patron of music, art, and performance in the Triangle area and she loved spreading the word about her favorites.
Bios of the whole team
Erin Bell (PHOTOGRAPHER, AUDIENCE MEMBER) is a Durham-based thespian and entrepreneur. She founded Bull City Photography in 2017 and has had work featured in local publications such as Indy Week, Chatham Life & Style, The Durham Voice, Heart of Hillsborough, and Heart of Meadowmont. Erin specializes in performance and event photography. IG @bullcityphotography
Vincent Bland, Jr. (HILDY) is elated to have been a part of this unique project. He is passionate about using the performing arts as a conduit for social change and creating work that amplifies the voices of the oppressed. You may have seen him working on and offstage at many of theaters in the Triangle. Recent credits include Orhan in Where Words Once Were (Theatre Raleigh), Avery in The Flick (Bartlett Theater), and Stevie in A Motown Christmas (La Vi Mohab). He will being headed to Millikin University to complete his BFA this fall! Thank you to everyone for their love and support.
Rebecca Bossen (DOC) is a Durham-based actor, playwright, and voice and dialect coach. Her theatre training includes a BA from Duke University, an MA from Northwestern University, and a certificate from London's Central School of Speech and Drama. She has worked in venues across the country, such as: Chicago Dramatists, Creede Repertory Theatre, Stage Left, Inkwell Theatre, the DC Source Festival, and the Kennedy Center Page-to-Stage Festival. Local acting credits include: Macbeth-The Banquet (SnapPea), The Changeling, Master Builder, Maccountant (Little Green Pig), Outside Mullingar, The Liar (Deep Dish Theater), Brigadoon, As You Like It, Pentecost, The Prisoner's Dilemma (Burning Coal Theatre), and Disaster Division (Sonorous Road Productions). For more information, visit rebeccabossen.com.
Thaddaeus Edwards (LIONEL) has been performing in and around the Triangle for over 15 years. As an actor he has been seen across the state of NC, as well as Charleston, SC, Washington DC, New Haven, CT, and New York City. Locally he has worked with Manbites Dog Theater Company, Little Green Pig Theatrical Concern, Hidden Voices, StreetSigns, and many, many more. He is a founding member of Bulldog Ensemble Theater, having made his directorial debut with Bulldog's inaugural production of Curve of Departure.
Maxine Eloi (KAYA) is an actor, writer, director and filmmaker. Classically trained at Boston University and the London Academy of Music and Dramatic Arts (LAMDA), Maxine received a Bachelor of Fine Arts in Acting from Boston University. Since graduating, Maxine has continued to pursue her creative passions through film and theatre. She has had the opportunity to work in a variety of local theater productions from Yes to Nothing with LGP to Ashe in Johannesburg with Burning Coal. Maxine has acted in over 14 films including Blue Crossing, The Last In Line, And Roll Pin Punch. Maxine is a company member at Little Green Pig, Theater Delta, Theatre For Change and Curious Theatre Collective. Maxine also loves to create film, and has had her first two short films, Sunday Funday and Aghast screened at film festivals worldwide. Maxine is grateful to pursue her career as an artist and collaborate with others to create engaging and thought-provoking work in film, theatre, music and TV.
Amanda Hahn (PRODUCTION ASSISTANT, AUDIENCE MEMBER) has been working with artists in the triangle since 2006. Though her primary creative outlet has been the theatre (both on stage and behind the scenes), the great comic tragedy of motherhood has opened Amanda to many new exciting adventures. Music, management, acting, directing, assisting, recording, writing, showing up for over a decade and hopefully decades yet.
Susannah Hough (JOAN) is Co-Artistic Director of Honest Pint Theatre Co. She hails from Los Angeles but has called the Triangle home for many years now, and is a veteran of numerous stage and film companies here. A sampling of her local work includes: ANNAPURNA (Emma), THE MYSTERY OF LOVE & SEX (Lucinda), THE HERD (Carol), THE NIGHT ALIVE, THE ABSOLUTE BRIGHTNESS OF LEONARD PELKEY, THE LEGEND OF GEORGIA MCBRIDE (Director) for Honest Pint; hmlt (HAMLET), RICHIE, THE NEW COLOSSUS (Little Green Pig Theatrical Concern); BODY AWARENESS, SUPERIOR DONUTS (Deep Dish Theater Co.); ALWAYS…PATSY CLINE (REP); OUR TOWN, THE GRAPES OF WRATH (Justice Theater Project); LOST IN YONKERS (Raleigh Little Theatre); DEARLY BELOVED (Theatre in the Park); DADDY'S DYIN', THERE GOES THE BRIDE (Theatrefest). She has appeared in the short films Righteous (Bombshell Studios), Endings (Turnip Films), and Katie's Dog (Carbon Footprint), as well as numerous commercials and industrial videos. She coaches actors for auditions and teaches acting classes, as well. Training: BFA in Drama from the University of California, The American Conservatory Theater. For a complete resume go to: www.susannahhough.com
Tamara Kissane (WRITER, DIRECTOR) is a theatre-maker, creative coach, and podcaster for Artist Soapbox (www.artistsoapbox.org). Locally, she's worked with Little Green Pig Theatrical Concern, Manbites Dog Theater, The ArtsCenter in Carrboro, Duke Theatre Studies, Transactors Improv, Summer Sisters, Archipelago and both hands theatre company. Tamara is a co-founder of Curious Theatre Collective. Her stage-plays, The New Colossus and Master Builder were commissioned and performed by Little Green Pig Theatrical Concern in 2016 & 2018. Tamara will be releasing a second original audio drama (in serial form!) later this year. In 2019, she received grants from Durham150 and the Ella Fountain Pratt Emerging Artist Award.
Alex Maness (AUDIO ENGINEER, AUDIENCE MEMBER) is a photographer, filmmaker, and visual artist living in Durham NC. A graduate of Syracuse University's VPA program, he strives to use still images and video in non-traditional ways. He is a past staff photographer for The Independent Weekly newspaper and is a co-conspirator at Shadowbox studio. Projection design for theater includes The Laramie Project, Donald, Sweet Tea, And the Ass Saw the Angel, The Emotions of Normal People, HUNCHBACK, The Interrogative Mood, Wakey Wakey, and Dancing at Laghunasa. With visual artist Heather Gordon he provided projection design for CINNABAR and AND THEN THE SUN SWALLOWED ME. With choreographer Justin Tornow's COMPANY Alex was projection designer for the ECHO project ,No.19 / MODULATIONS, and SHOW. As a recording engineer he produced the 32 voice taping of This Is Not A Novel for Little Green Pig, as well as currently engineering the Artist Soapbox podcast. When not running around with a camera he restores and rides vintage motorcycles and scooters.
Dana Marks (SULLY) is a full-time actor, singer, director, and teaching artist. She has an M.F.A. in Acting from The American Repertory Theatre/Moscow Art Theatre Institute for Advanced Theater Training and has performed across the U.S., and in Mexico, Russia, Italy, and Germany. Dana taught acting at Duke University for 12 years and has taught performance composition, voice, and Viewpoints at NC STATE, UNC-Chapel Hill, and Open Mind Improv, and now teaches Meisner acting technique, Voice, and movement internationally for INCUBATOR-China. She records and tours with her bands, Curtis Eller's American Circus, The Wiley Fosters, and Tom Merrigan's Hot Raccoons.
Area Acting Credits include: brooms (both hands), The Man Who, The Fall to Earth, The Pillowman, an oak tree, Dying City, Age of Arousal, Nightwork, Cape Disappointment (Manbites Dog), The Turn of the Screw, God of Carnage, Other Desert Cities (Theatre Raleigh). Directing: Annapurna, The Mysteries Of Love and Sex (Honest Pint).
For LG Pig: (Actor) Ohio Impromptu, Come and Go, Three Sisters (on Ice), In the Doghouse: The Execution of Dostoevsky, A Streetcar Named Desire, Europe Central, Fistful of Love, Goin' a Buffalo, Virginia Woolf's The Waves, Picasso's Closet, Jane Eyre, 4.48 Psychosis, Stroke/Book, Jade City Chronicles Vol. 1, Glass, The Birthday Party, Donald, Richie, The Wooster Group's Diary of Anne Frank, The Man Who Was Thursday, Celebration, hmlt, The Emotions of Normal People, Ethelred the Unready, Hunchback, Horses (Director) Rough for Radio I, Faith Healer, My Lovely Suicides, A Dog From Hell, The Italian Actress, Harriet Jacobs, And the Ass Saw the Angel, The New Colossus (Costume Design) The Cherry Orchard, A Streetcar Named Desire, Fistful of Love
Pennee Miles (ORIGINAL MUSIC): is a collaborative duo specializing in music for videos, commercials, podcasts, and films. It consists of composer/instrumentalist Wendy Spitzer (North Carolina, USA) and producer/instrumentalist Barnabas Poffley (London, UK), who met as graduate students at Goldsmiths, University of London. For more info, visit http://penneemiles.com.
Kaley Morrison (GRAPHICS, AUDIENCE MEMBER) is an actor, director, and educator and holds a BA in theatre from Campbell University. She has performed both on stage and screen including two seasons of the historic outdoor drama, Unto These Hills. Some of her acting credits in and around the Triangle include Norway (Little Green Pig), Peter Pan and Wendy, Written on the Heart (Burning Coal Theatre), Saint Joan, Sense and Sensibility, Twelfth Night, Measure for Measure (Sweet Tea Shakespeare), King Lear (Honest Pint).
Edith Snow (SOUND DESIGNER) is an actor/filmmaker/musician living in Chapel Hill, NC and Atlanta, GA. She has performed in the Triangle area for the last two decades. Last year, she toured with Hidden Voices' production of To Buy the Sun: The Challenge of Pauli Murray playing over 30 characters in the 2-hour show. She has toured with the Nat'l Theater of the Deaf performing in both spoken English and ASL. Television credits include: Homeland, Turn Washington's Spies, One Tree Hill. Edith plays Claire in Durham-based, sci-fi/LGBTQ web series Frequency. KEEPSAKE, her first narrative-fiction short film, screened at 19 small film festivals around the country. Her second short, CHEAT-PROOF, recently premiered at the Equinox Film Fest in Alaska. Edith sings and writes in the lounge-noir band, The Drowning Lovers.edithsnow.com
Dale Wolf (BRENDAN) is a writer, mime, performer, teacher, veteran of the NC arts community and recipient of the Indie Award for excellence in the arts. They began their creative tenure in North Carolina in 1976 as one of the original members of the movement theater ensemble, TOUCH. Dale has written and performed original works such as In the OUTfield and 50! Evolution of a Butch Lesbian. Dale works with local theater companies, most recently in The Master Builder and the Changeling for Little Green Pig Theatrical Concern.
This episode is brought to you by the Soapboxers, the official patrons of the Artist Soapbox. If you like these episodes and want more, get on the Soapbox! This episode was recorded at the ASBX home studio. Artist Soapbox theme music by Bart Matthews.
CONNECT AND FOLLOW!
Artist Soapbox on social media:
Twitter =@artist_soapbox
Instagram = artistsoapbox