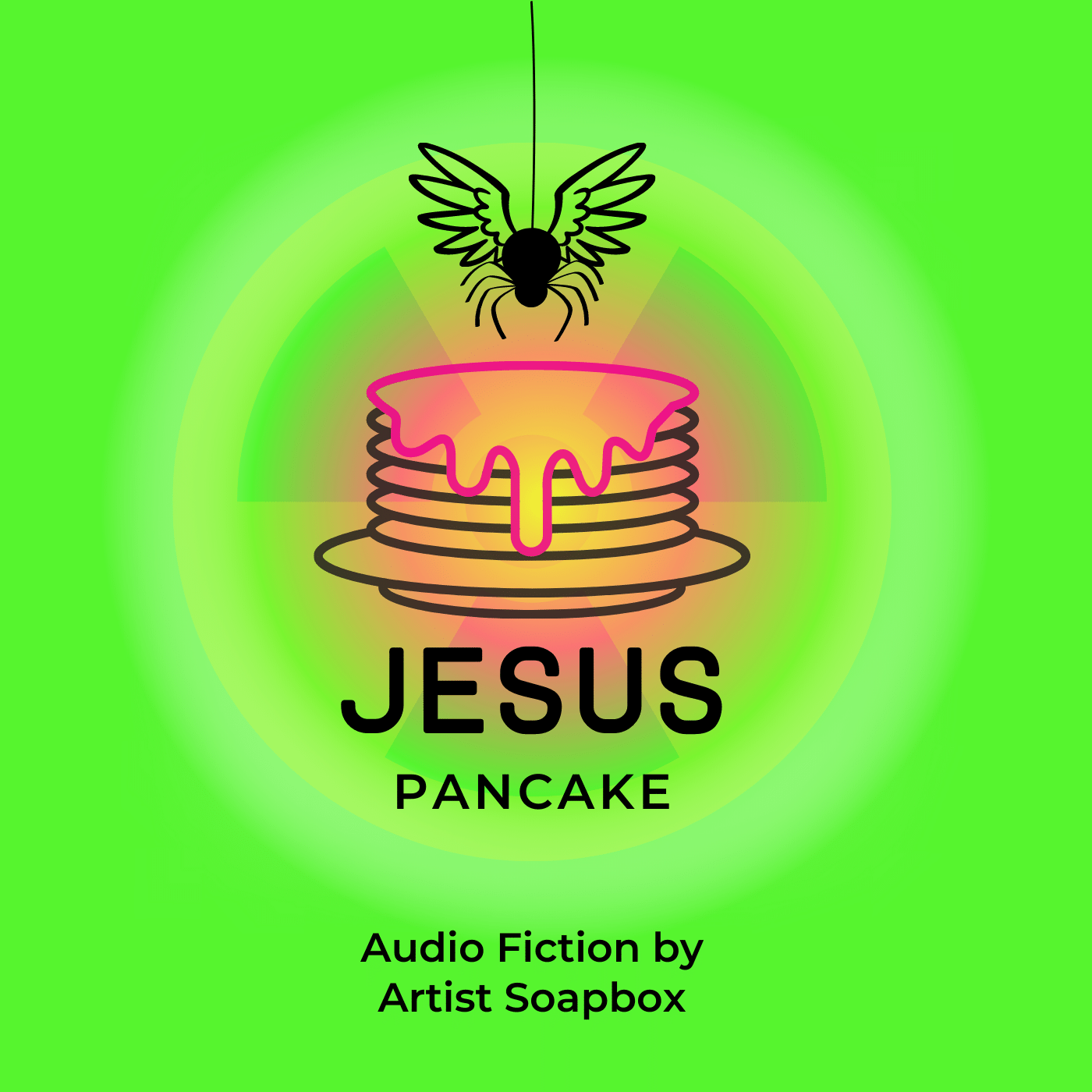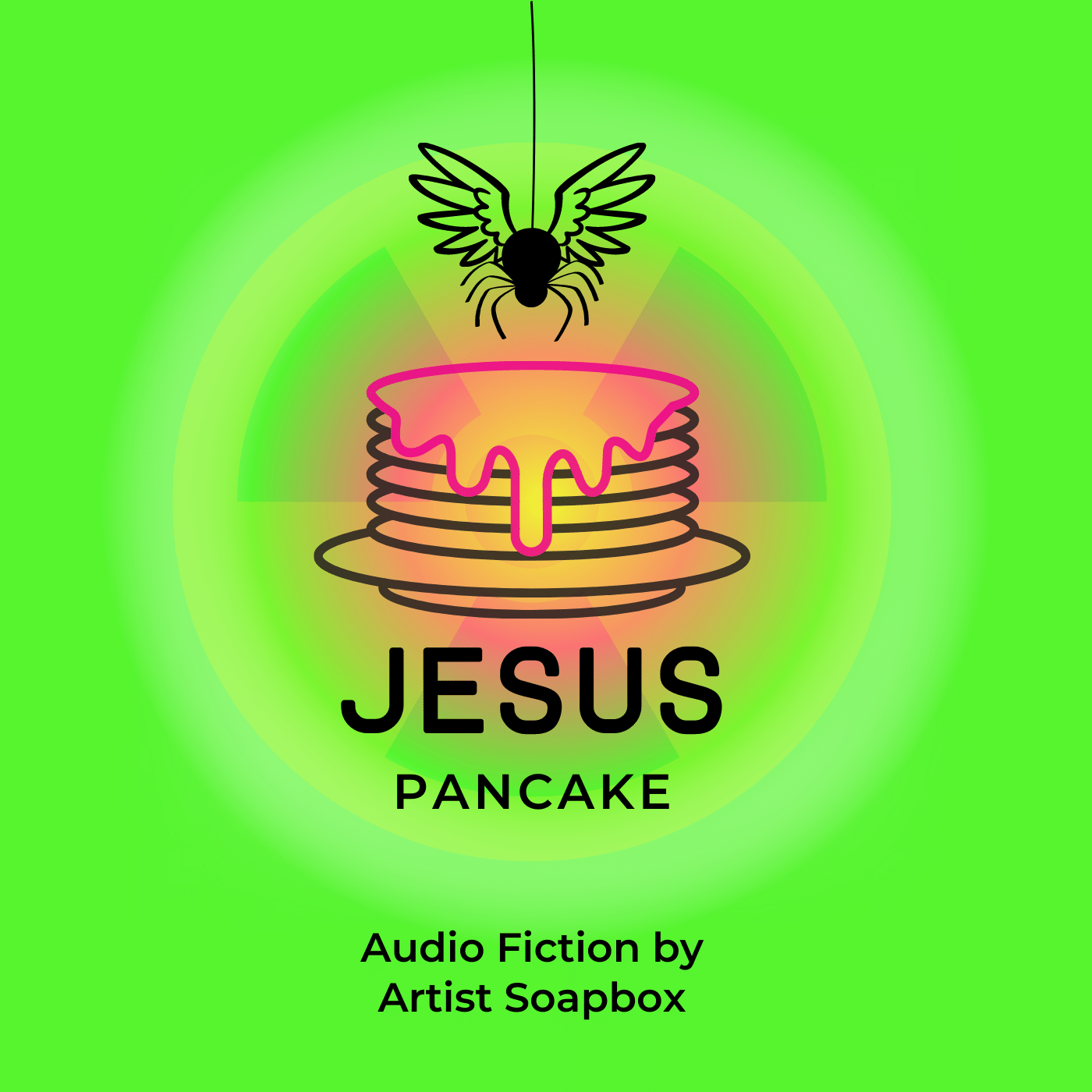 Jesus Pancake
Jesus Pancake, an original scripted audio fiction series, will be released in Fall 2022! We are already so proud of it.
Enjoy NINE episodes of Season One of Jesus Pancake.
Jesus Pancake is a production of Artist Soapbox and Soapbox Audio Collective with support from the Manbites Dog Theater Fund, IndieGoGo supporters, Soapboxers on Patreon, and Trailblazer Studios.

© 2022 Jesus Pancake
Listen on Your Favorite Platform
Microwaves, family secrets, and the Potential of a Pancake converge in this zany dark comedy about a middle-aged woman reckoning with her power for the first time. Jesus Pancake is a new scripted audio fiction series from Artist Soapbox and the Soapbox Audio Collective. Nine episodes of Season One will be released FALL 2022. Subscribe …