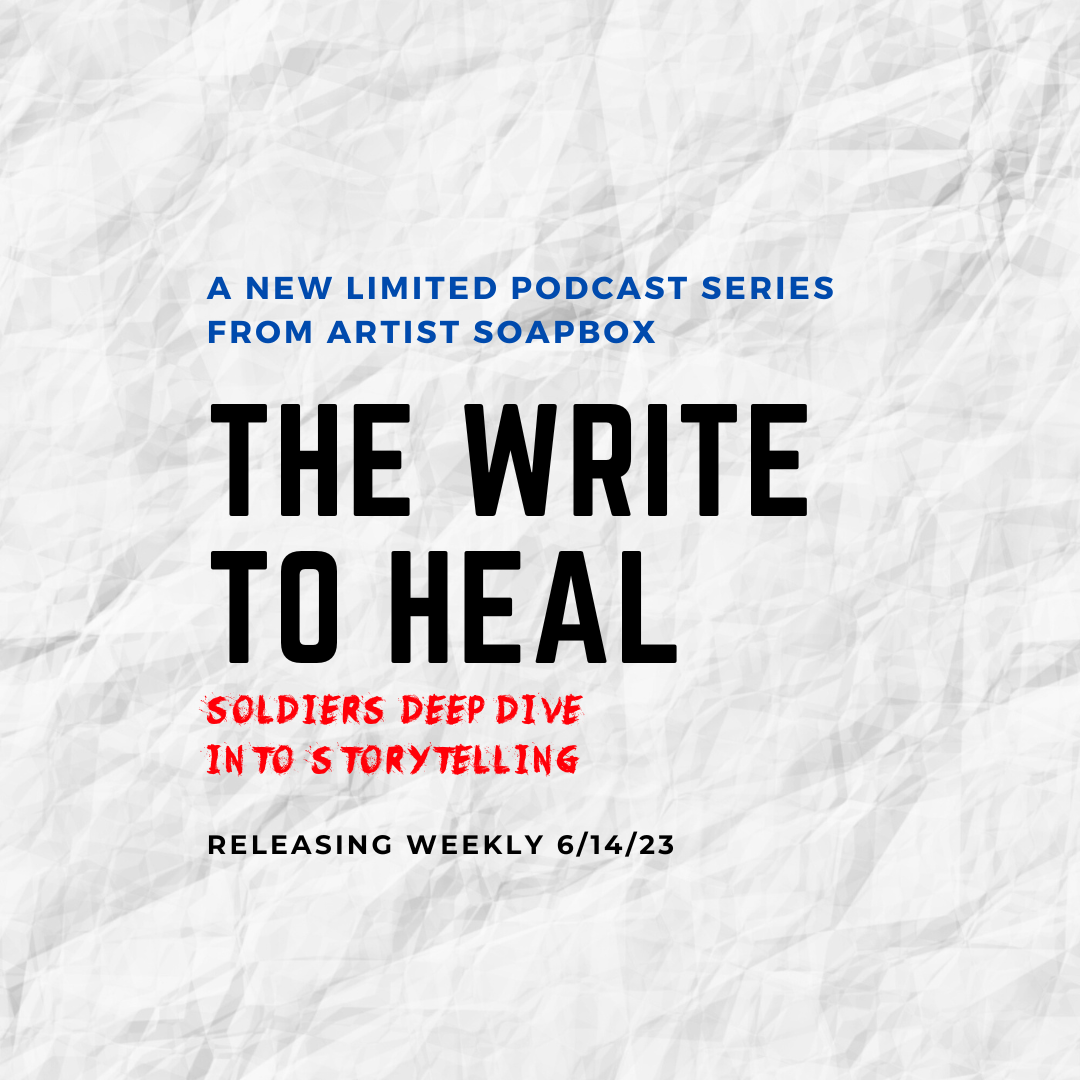 The Write to Heal
Artist Soapbox proudly presents six 30-minute episodes, airing weekly commencing June 14, 2023.
In a new, limited six-episode audio series, Tamara Kissane, Artist Soapbox producer and 2020 Piedmont Laureate, with June Guralnick, 2022 Raleigh Medal of Arts recipient and teacher, speak with life-changers – people who champion creative writing as a catalyst for soldiers' healing, as well as soldiers whose lives have been radically transformed through story.
Research has shown that expressive writing has the power to inspire community connection and provide a path forward to healing for soldiers and their families.
The Write to Heal will be available on all podcast platforms including Apple podcasts, Spotify, Google podcasts, and more.
Interview with Joseph Bathanti, former North Carolina Poet Laureate and Dr. Bruce Kelly, retired Assistant Chief of Primary Care at the Charles George VA Medical Center. THE WRITE TO HEAL: SOLDIERS DEEP DIVE INTO STORYTELLING In this limited six-episode audio series, Artist Soapbox speaks with life-changers – people who champion creative writing as a catalyst …