The Declaration of Love Project is an anthology of 11 short audio pieces written by North Carolina playwrights all inspired by the same writing prompt — "declaration of love."
Episode 5, written by Robin Carmon Marshall is titled Love is All I Know.
What are the sacrifices we've made for love? How does love change us? Love Is All I Know is a journey of love throughout the span of one woman's life. Love is her guiding force and how she moves through the world. It truly is all she knows.
Declaration of Love is an Artist Soapbox production, co-produced by Aurelia Belfield and Tamara Kissane, and sound designed by David Hill.
Love is All I Know was written by Robin Carmon Marshall
Directed by Aurelia Belfield
Performed by: Lakeisha Coffey (Woman) and Carly Prentis Jones (Daughter).
Transcript of Love is All I Know
If you're eager for more audio fiction pieces by Artist Soapbox, be sure to listen to all 11 episodes of the Declaration of Love anthology and check out our full length audio dramas THE NEW COLOSSUS and MASTER BUILDER, available everywhere you get your podcasts.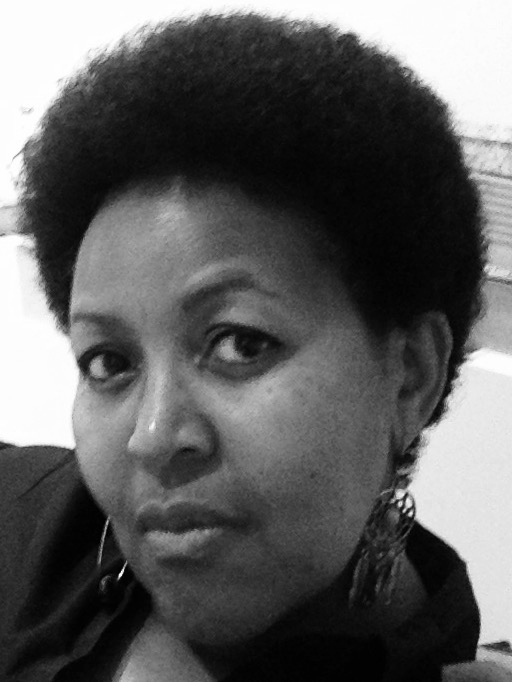 BIOS:
Robin Carmon Marshall (Playwright, Love is All I Know): Robin is a Playwright/ Director/Performer/Activist/Teacher. Her works have been produced by Mordecai Historic Park , New Providence Missionary Baptist Church, Burning Coal Theatre Company/Oakwood Educators, Cary Playwrights/24 Hour Festival 2014, Long Island University Honors Conference, Nassau County Correctional Facility, Memorial Presbyterian Church, and National Black Theatre Festival. Her play, From the Boot of Timberland, is performed in Domestic Violence Workshops. The North Carolina native is currently serving as the Executive Director of MOJOAA Performing Arts Company. Marshall has a M.F.A. in Playwriting from Adelphi University and is a Drama Teacher in North Carolina.
Lakeisha Coffey (Actor, Love is All I Know): Lakeisha began her artistic expression on stage acting in the Raleigh-Durham theater community. 'Love is All I Know' is her first performance in an audio drama. Having shared in the backstage fun as a stage manager and costume designer, she now shares her talent of creative storytelling as a writer. Lakeisha plays Woman in Love is All I Know.
Carly Prentis Jones (Actor, Love is All I Know): Raleigh native, Carly Prentis Jones, is a theatre artist and vocalist performing on stages throughout the Triangle. Most recently, she has enjoyed working with playwrights on new works such as Orange Light by Howard Craft, XIX by Jacqueline Lawton, and the new audio drama, The New Colossus by Tamara Kissane. Carly received her training at Miami University in Oxford, Ohio where she earned degrees in Vocal Performance, Black Music History, and Arts Administration. Stay tuned for her next projects: www.carlyprentisjones.com. Carly plays Daughter in Love is All I Know.
CONNECT AND FOLLOW!
Artist Soapbox on social media:
Twitter: @artist_soapbox
Instagram: @artistsoapbox
Facebook: https://www.facebook.com/artistsoapboxpodcast/
LISTEN to our newest audio drama THE NEW COLOSSUS. The New Colossus Audio Drama is a totally unhinged dark comedy reboot of Anton Chekhov's classic play, THE SEAGULL.
LISTEN to our 2019 audio drama MASTER BUILDER. MASTER BUILDER tells the story of the rise and fall of Helen 'Sully' Sullivan, an intensely passionate and ambitious architect who designs outrageous homes for the very rich. It was inspired by Henrick Ibsen's classic, The Master Builder published in 1892.