In this episode with Jack Reitz, we cover a lot of ground. A list of topics to whet your appetite: Improv comedy. Sketch comedy. Using the tenets of improv to create something that lasts. Spontaneous collaboration. The history of improv. Improv in the time of COVID-19. The structure of making comedic choices. Amplifing the signal of the amazing artists in Durham and the surrounding area. And more!
If you don't know the Mettlesome stakeholders, then I encourage you to get to know them. They are generous hosts at their theatre space Okay Alright and dedicated, open-hearted collaborators. In fact, collaboration is frequently mentioned in this conversation with Jack.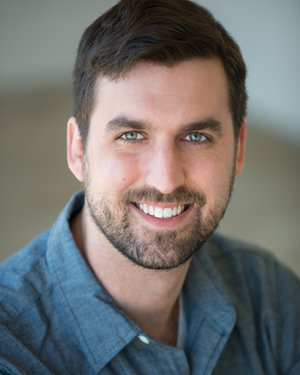 JACK REITZ is an actor, writer, and improvisor based in Durham, NC, and is a founding stakeholder of Mettlesome. He teaches and coaches improv with Mettlesome at the Okay Alright Theater. Jack has been studying improv since 2004, first with the DSI Comedy theater in Chapel Hill, NC, and then with the UCB Theater and The Magnet Theater in NYC. Jack has appeared on stage in Durham, Chicago, and NYC and in various film work including appearances on ABC and MTV. From 2012-2019 he toured nationally and internationally as part of Catharsis Productions' show "Sex Signals," which uses scripted and improvisational comedy to address issues of sexual assault in the military and on college campuses. He was recently the host of Our State Magazine's Secrets of the Triad Series.
What is Mettlesome? "Mettlesome produces independent, creative, and smart projects. We amplify artists work by providing networking, mentoring, production and marketing assistance. We keep audiences entertained with the best damn theater, podcasts, art and comedy out there."
ASBX podcast episode: 014: Rose Werth, founding partner of Mettlesome, advocates for clarity, safe space, and the collective
RELIEF FUNDS + RESOURCES:
This episode is brought to you by the Soapboxers, the official patrons of the Artist Soapbox. If you like these episodes and want more, get on the Soapbox! This episode was recorded at the ASBX home studio. Artist Soapbox theme music by Bart Matthews.
CONNECT AND FOLLOW!
Artist Soapbox on social media:
Twitter =@artist_soapbox
Artist Soapbox on social media:
Twitter =@artist_soapbox
Instagram = artistsoapbox