Katy Koop interviews Tori Grace Nichols, one of the writers in The Food for Thought Project, a year-long lab for aspiring audio dramatists. This is Part Three in a four part series. Read Part One with the producers here, including more about the guest speakers mentioned in this interview. Read Part Two with writer Ashley-Ruth Bernier.
---
"Food, to me, is always about cooking and eating with those you love and care for."

David Chang
---
More than who you share it with and what you grew up with, food can inform so much about your identity. Certain dishes, when you eat them and prepare them, when you take in the smells and the tastes — can touch at something deeper, more ancestral, all the way down to the core of who you are. For Tori Grace Nichols, a multi-hyphenate drag performer, actor, and writer, exploring identity and food was at the heart of their creative process for "Crocodile Twins."
"I think that's the thing that we're always looking for is stories about us," Nichols explains when I sat down with them to discuss their experience with 'Food for Thought', "and the best people to tell those stories are us. So, I really wanted to see a story that had queer and trans brown people. I wanted to see a story about an adoptee like myself and I wanted to tell it in a way that felt authentic and interesting and had a story about finding and figuring out one's gender and sexuality in a real way."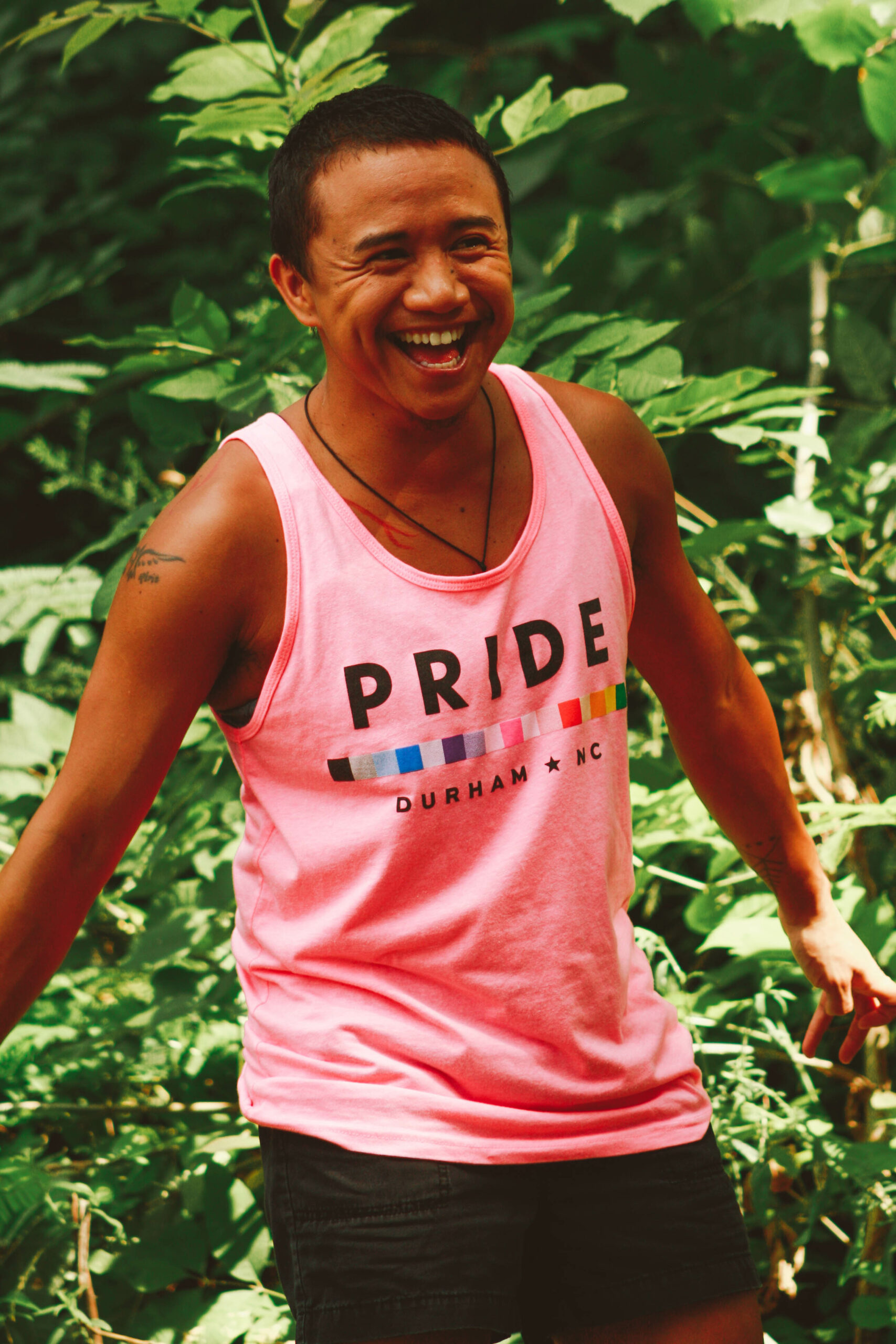 Their audio drama "Crocodile Twins" follows the story of two young people from the Philippines. "One person is adopted and one person grew up in a Filipino family in the states," they explain, "and it's about their friendship and them also figuring out their gender and sexuality along the way." Taking their own experiences with food growing up as well as collaborating with the whole Food for Thought team, Nichols was able to write a whole season following these characters and discoveries. Because, as they explain, "food is such a pathway to storytelling, connected to people and land, and all of the amazing different ways that we can think and talk about food, and how food can bring people together."
In particular, they were influenced by Whetstone Media media founder Stephen Satterfield, Tall Grass Food Box founder Gabrielle Etienne, writer and performer Morgan Givens, and filmmaker Ashley Melzer, who all provided necessary insight into the writing process. As Nichols explains, "all of the other writers that we got to hear from were just really encouraging, in showing us their process and giving us some guidance," especially in handling a medium like audio.
In developing "Crocodile Twins," they did find that, "one of the real challenges is simply the form of audio drama and having sound play such a bigger role, when the other senses are not available to the form." While writing has been challenging, "what's been great" for Nichols and the rest of the Food for Thought team "has been the cohort that Tamara and Aurelia have put together through Artist Soapbox. It's really a supportive community. We've been able to get a lot done, we encourage each other through the writing process"
Ultimately, in developing the pilot, Nichols could see it in a variety of forms, whether TV, film, or another type of performance, but for "this time I'm really loving this challenge of telling the story through sound."
Stay tuned for more updates to the Food for Thought project and future audio series on the Artist Soapbox website, our patreon, and on social platforms.
Katy Koop is a theatre artist and writer based in North Carolina. Her writing has been published on websites like Electric Literature, Hello Giggles, Indy Week, and more. Her plays have been performed virtually and in North Carolina, NYC, and Minneapolis. She most recently attended the Kennedy Center Summer Playwriting intensive as a member of the BIPOC cohort and is currently pursuing her MS in Technical Communication at NCSU. You can find her tweeting at @katykooped and more of her work at katykoop.com.
If you'd like to hear more, listen to the podcast episode: 151: Writing your first audio drama: Aspiring audio dramatists discuss the Food for Thought Project. This project is generously supported by the Mary Duke Biddle Foundation.