I'm very grateful for this conversation with Debra Kaufman about poetry, playwriting, process, mindfulness, ego, collaboration, and more.
Take some deep calming breaths, go on a walk with your notebook in your pocket, follow your own process inclinations, and enjoy this episode.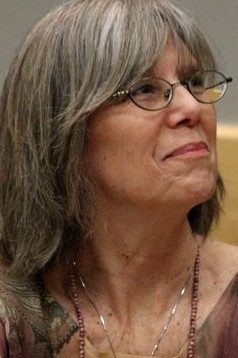 Debra Kaufman is the author of four full-length poetry collections—God Shattered, Delicate Thefts, The Next Moment, and A Certain Light—as well as three chapbooks, four full-length and over three dozen short plays. She was twice a recipient of a Regional North Carolina Artist Grant and recently produced Illuminated Dresses, monologues by fourteen women, at Burning Coal Theatre in Raleigh. A Midwest native, she has lived in North Carolina for thirty years and serves as an editor for the online journal One and on the Paul Green Foundation's board of trustees.
This episode also has a bonus appearance of my four year old. If you listened to episode 115 with Amy Sawyers-Williams, then you are familiar with him crashing an interview. I popped that at the very end of my conversation with Debra so as not to interrupt the flow.
RELIEF FUNDS + RESOURCES:
This episode is brought to you by the Soapboxers, the official patrons of the Artist Soapbox. If you like these episodes and want more, get on the Soapbox! This episode was recorded at the ASBX home studio. Artist Soapbox theme music by Bart Matthews.