This is the second of two episodes with Garlia Cornelia Jones, the chief rep of New York City. Garlia and I spoke in early January 2020.
If you aren't already familiar with PAAL, I'd like to bring that organization to your attention, particularly if you are a parent-artist or caregiver. The acronym PAAL stands for PARENT ARTIST ADVOCACY LEAGUE (PAAL) for PERFORMING ARTS + MEDIA
PAAL is a national community, resource hub, and solutions generator for individuals with caregiver responsibilities and institutions who strive to support them.
PAAL is offering an online series for workplace and connection as well as a series of Broadway master classes and storytimes for you and your kids! Proceeds support the artists and the PAAL COVID Emergency Relief Fund.
Since the beginning of this year, I've had the opportunity to speak with several of the PAAL chief reps from across the country.
In episode #2, with Garlia Cornelia Jones, we dig into the many facets of childcare for parent-artists — including the challenges and the opportunities. And my absolute favorite illustration of the childcare dilemma is a story that Garlia shares near the end of our conversation. I don't want to spoil it, but listen, because it speaks volumes about this issue.
Garlia Cornelia Jones is a writer, producer, photographer and mother. In 2008, Garlia founded Blackboard Plays, a monthly series devoted to Black Playwrights. She is one of the founding producers of Harlem9, OBIE Award winners for, "48Hours in…TMHarlem". Her Essays and articles have appeared in "The New York Times", "The Washington Post" and "Salon.com". Her play "Snapshots" was part of the 10th Season of The Fire This Time Festival. She worked on an MA in African American and African Diaspora studies at Indiana University before coming to New York for her MFA in Playwriting which she earned at The New School for Drama. Garlia is a member of the Dramatists Guild of America and a Line Producer at The Public Theater. Garlia Cornelia Jones is the first recipient of the Mother Artist of Color PAAL Childcare Grant.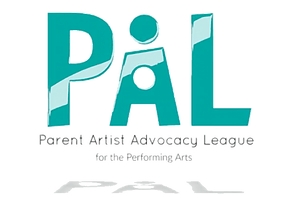 Resources:
Relief Funds + Resources:
This episode is brought to you by the Soapboxers, the official patrons of the Artist Soapbox. If you like these episodes and want more, get on the Soapbox! This episode was recorded at the ASBX home studio. Artist Soapbox theme music by Bart Matthews.
CONNECT AND FOLLOW!
Artist Soapbox on social media:
Twitter =@artist_soapbox
Instagram = artistsoapbox
Facebook =https://www.facebook.com/artistsoapboxpodcast/
Artist Soapbox podcast is a listener supported podcast. If you listen, please support the podcast by sharing episodes with friends and contributing via our Patreon campaign.
If you have feedback, questions, suggestions, please email artistsoapbox@gmail.com. FEEDBACK IS EVERYTHING TO ASBX.