Artist Kerry Crocker has always wished that more art was interactive or at the very least, immersive or experiential. In this episode, Kerry discusses her own interactive audio visual artwork and her position as Director of Operations at the Carrack gallery. (This episode was recorded right before the Muse Masquerade, the largest fundraising event of the year for the Carrack.) Kerry shares her wisdom about how to approach an event with such a large scope; we talk about work-life balance, where she finds her inspiration and more.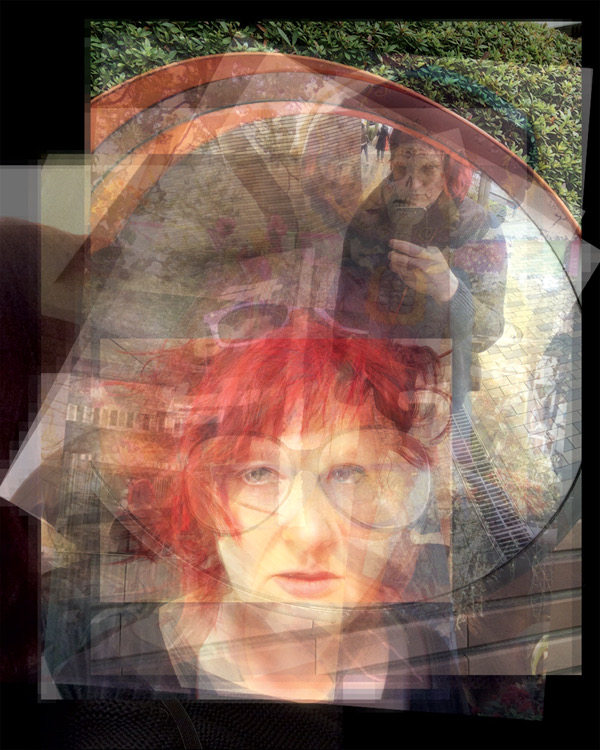 Having explored video, audio and basic circuitry in college, Kerry Crocker applied her media knowledge to the software industry during the birth of interactive media. After taking a sideways turn to help other people get organized for 5 years, she decided to return to an art practice in 2008 by taking a painting class, something she'd never tried in college. By 2010 she found a path toward mixing traditional media like painting with technology and found it most comfortable to start showing work as her alter ego, parasol b. She has a BFA in Experimental Video and Audio from the Atlanta College of Art and also works as the Director of Operations at The Carrack in Durham.
See a short video of Kerry's work here at the top of this page: http://parasolb.com/work/loud-color-luminous-sound.

This episode is brought to you by the Soapboxers, the official patrons of the Artist Soapbox. If you like these episodes and want more, get on the Soapbox! This episode was recorded at the ASBX home studio. Artist Soapbox theme music by Bart Matthews.

Connect and Follow!

ASK THE SOAPBOX: Submit your question and get it answered on the Soapbox. Listeners are invited to submit anonymous questions to the podcast whether creative, personal, professional, or artistic. It's like a quick version of Dear Abby, Dear Sugar, Ask Polly meets the Soapbox.

Artist Soapbox on social media:
Twitter =@artist_soapbox
Instagram = artistsoapbox
Facebook =https://www.facebook.com/artistsoapboxpodcast/
QUESTIONS FOR KERRY

YOUR ART

You said "in 2008 you decided to do art again" — what had you been doing before that and what has your artistic journey looked like since then?
How would you describe the art you make? What are you fascinated by as an artist?
QR codes?
What project are you currently/next working on? (the Nicholas Collins project)

THE CARRACK
How did you get connected with the Carrack? What does Director of Operations entail?
This will air after the Muse Masquerade has occurred, but let's talk about it, you role in it, and how that will change going forward.

LIFE/ART/WORK BALANCE
You mentioned your quest for balance between your work at the Carrack, the art you make and your life. What has the imbalance been these last few years? What would balance look like to you?

Anything else?

Artist Soapbox podcast is a listener supported podcast. If you listen, please support the podcast by sharing episodes with friends and contributing via our Patreon campaign.
If you have feedback, questions, suggestions, please email artistsoapbox@gmail.com. FEEDBACK IS EVERYTHING TO ASBX.