"I love directing actors, and so one thing I like about audio dramas is the ability to really drill down with the actors and discuss what's on the page since we don't have these visual elements or visual cues. Everything has to come out with the voice, and I think that's a really fun challenge."

Aurelia Belfield (Director, Executive Producer, Appliance Annex Voice) on Jesus Pancake
Katy Koop interviews Aurelia Belfield, director/producer/voice actor in JESUS PANCAKE, the newest audio drama series from Jesus Pancake. (Aurelia also produced  THE NEW COLOSSUS , DECLARATION OF LOVE, and FOOD FOR THOUGHT by Artist Soapbox.)
---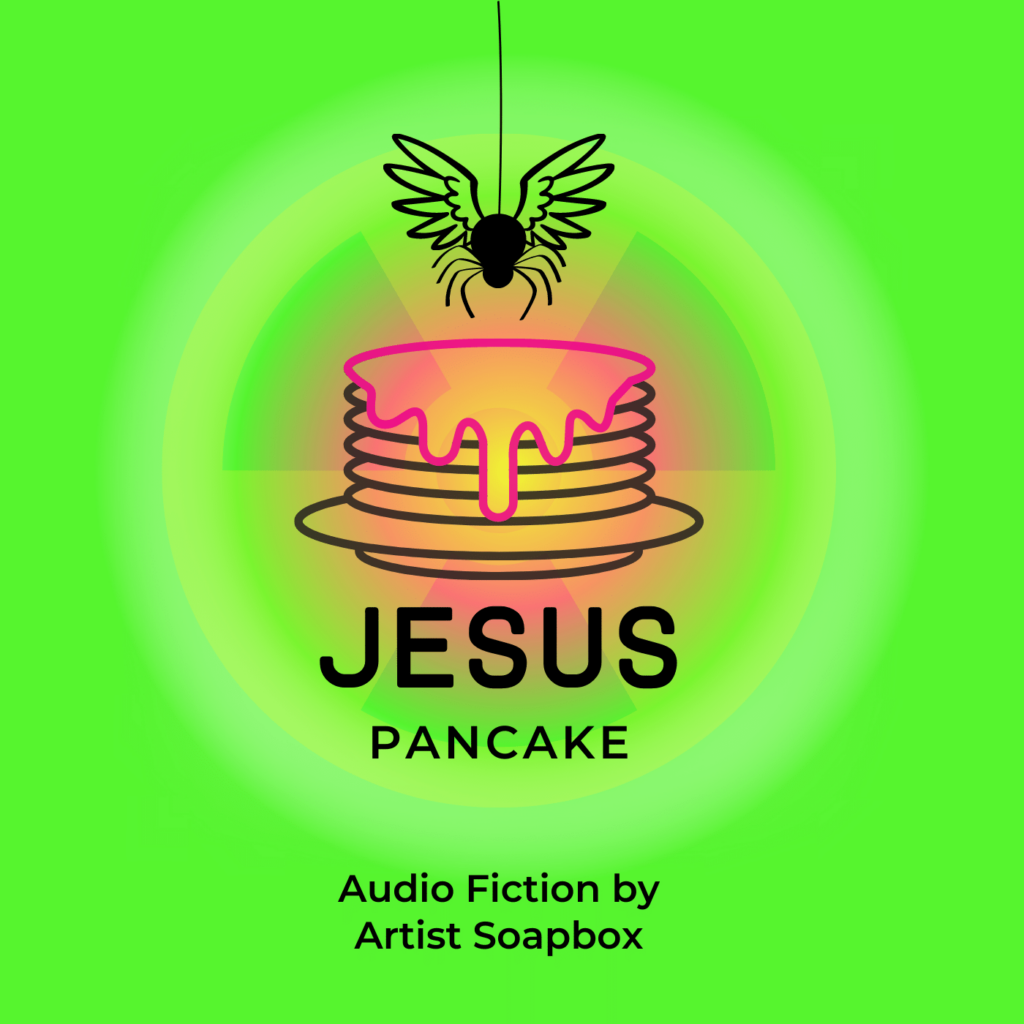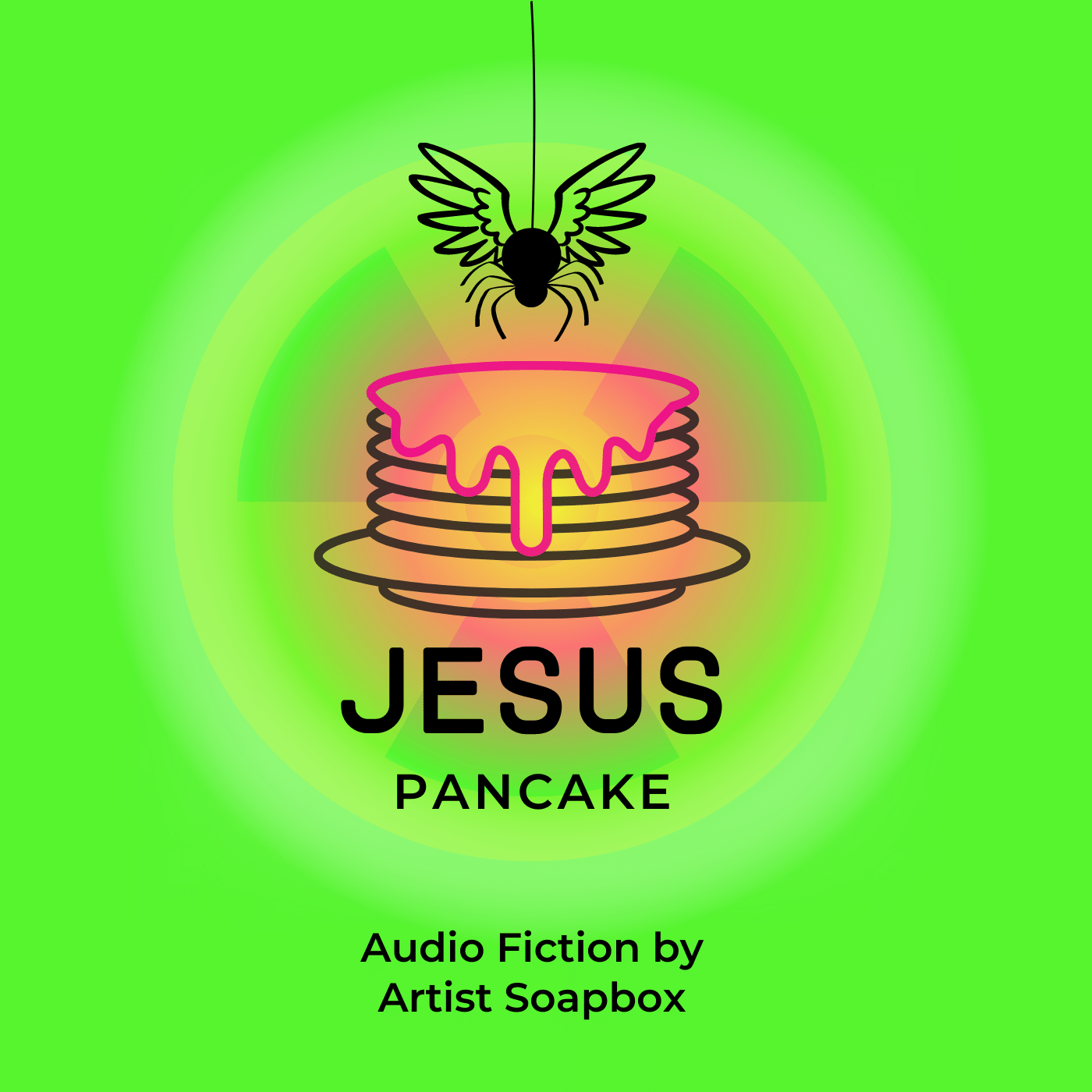 One of the exciting things about audio dramas is the medium's uniqueness. Focusing on only what you can hear, in the process, you have to be deeply conscious of how you're building the world. Raleigh-based multi-hyphenate storyteller Aurelia Belfield, the executive producer and director of Jesus Pancake, and the appliance annex voice, is passionate about the process of telling stories through audio.
"I love audio dramas. For starters, you can sort of do anything, and anything can be anywhere," she explains, "what's really fun about this is there's this sci-fi bent, and we didn't have to worry about things like sets or props or anything like that." This sense of possibility and creativity is something she's carried with multiple projects with Artist Soapbox (THE NEW COLOSSUS, DECLARATION OF LOVE, FOOD FOR THOUGHT). For Jesus Pancake, she was attracted to it because "the script is a lot of fun. I think the concept is interesting. It's something I hadn't seen before. So, I was really excited to be able to get it on its feet."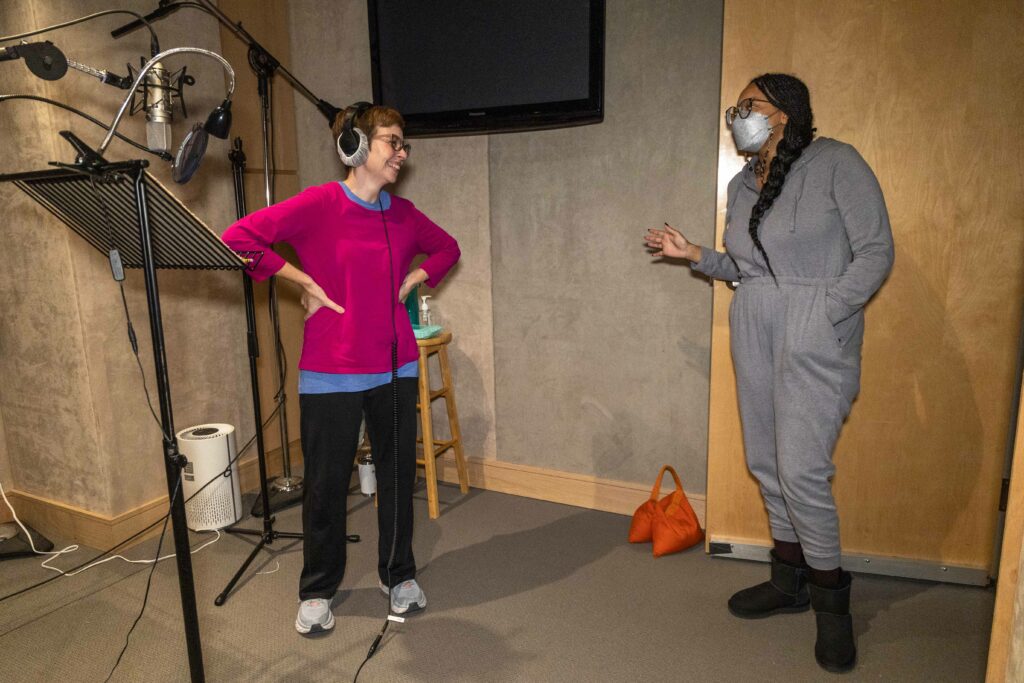 Because she worked so much with the actors and the recording process, I asked her questions about the process overall. "On recording days," Belfield explains, "we would come into the studio. We had some great production managers." Describing her experience working with production manager Barbette Hunter and production assistant Kyma Lassiter, Belfield explains that "we have a schedule, and bing, bang, boom, people come in at their assigned times, and we are there all day. When we had multiple folks in a scene, we were mostly able to do those scenes together," she explains, " and for some folks, that was not necessary."
When I asked her one thing she'd like people to know about Jesus Pancake, she noted, "The thing that people might not expect is that it has some really great original music. [Edith Snow] really rocked it out, and [Kyma Lassiter] sounds fantastic." Collaborating with musicians and actors alike, Belfield was thrilled with how all the moving parts of the audio drama came together.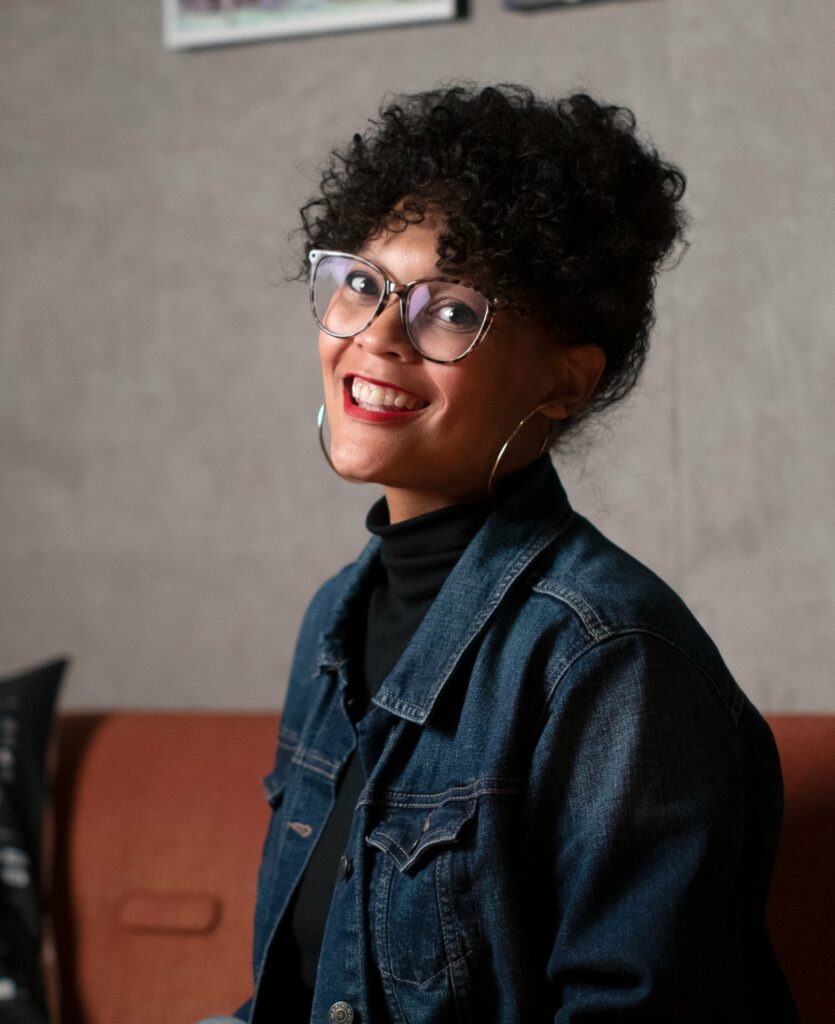 In particular, looking back at the whole process, Belfield particularly enjoyed helping build the Jesus Pancake world through her episode direction. "I love directing actors, and so one thing I like about audio dramas is the ability to really drill down with the actors and discuss what's on the page since we don't have these visual elements or visual cues," she details, "Everything has to come out with the voice. I think that's a really fun challenge."
–
Established in 2017, Artist Soapbox is a podcast production studio based in North Carolina. The company produces original scripted audio fiction and an ongoing interview podcast about the creative process. Through its various projects, Artist Soapbox cultivates aspiring audio dramatists and producers and partners with organizations and individuals to create new audio content.
Jesus Pancake is the sixth audio fiction project produced by Artist Soapbox, having released Master Builder in 2019, The New Colossus in 2020, the Declaration of Love audio anthology in 2020, ASBX Shorts in 2021, and the Food for Thought Excerpts in 2022. Due to its length and complexity, Jesus Pancake is the company's most ambitious project yet.
Microwaves, family secrets, spiders, friendship, and the Power of the Pancake converge in this dark comedy about a middle-aged woman reckoning with her power for the first time. Aimee is intrigued when a pancake she makes looks just like Jesus until she realizes something truly profound and dangerous is at work.
Jesus Pancake is free on Artist Soapbox.com and all major podcast streaming platforms and is releasing weekly through the end of 2022.
Katy Koop is a theatre artist and writer based in North Carolina. Her writing has been published on websites like Electric Literature, Hello Giggles, Indy Week, and more. Her plays have been performed virtually and in North Carolina, NYC, and Minneapolis. She most recently attended the Kennedy Center Summer Playwriting intensive as a member of the BIPOC cohort and is currently pursuing her MS in Technical Communication at NCSU. You can find her tweeting at @katykooped and more of her work at katykoop.com.