Soapboxers!
Today is the last day of our fundraising campaign for the 9 episode audio series JESUS PANCAKE.
We are so grateful to the 31 backers who've taken us to 12% funding. If you are able to contribute, please don't wait. Our campaign will shut down after today. You'll see more about JESUS PANCAKE below.
We are so excited to get back into the recording studio and get this audacious project rolling! Thanks for your support.
Click to Contribute to the Jesus Pancake Indiegogo Campaign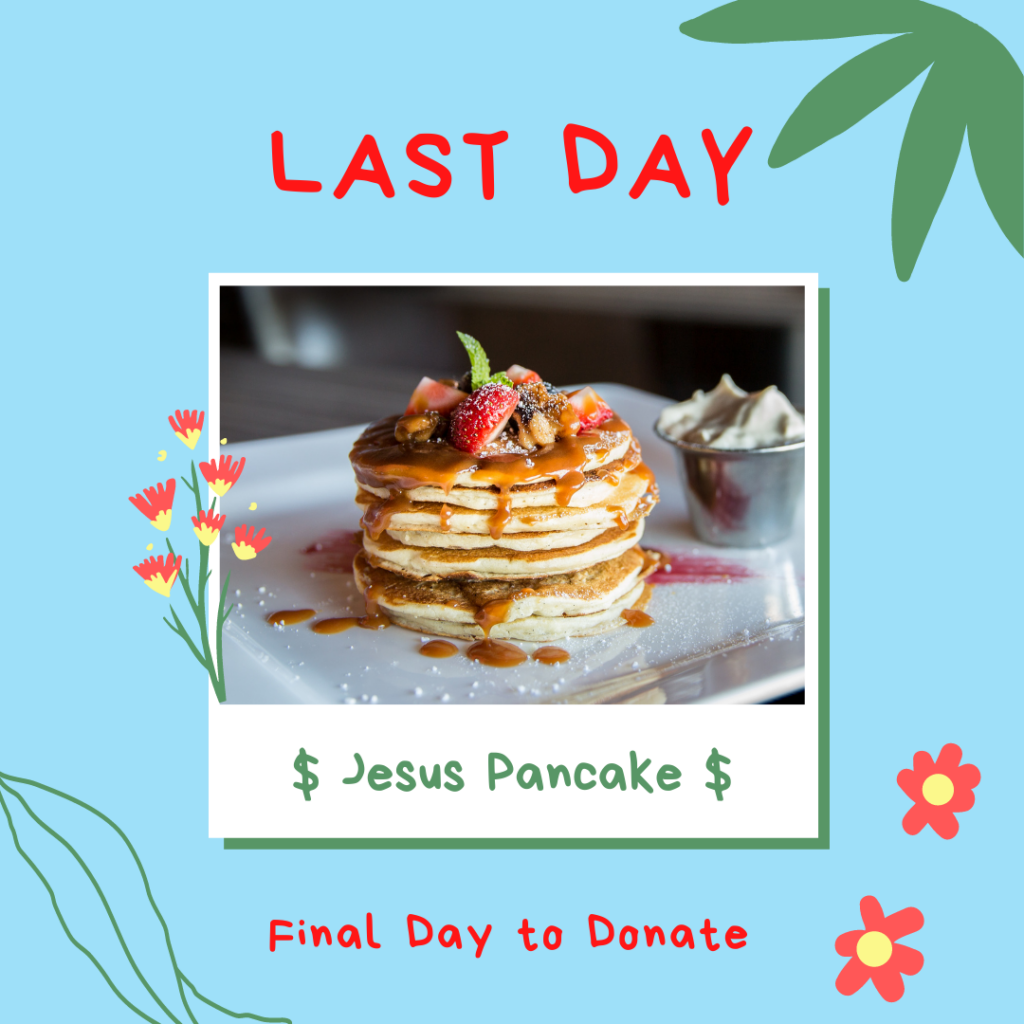 All of our audio productions are available for free to listeners. Please help us pay the artists who create this work.
We'll be recording NINE episodes and ONE bonus ep to delight your ears.
Contribute now: https://www.indiegogo.com/projects/jesus-pancake-a-scripted-audio-fiction-series/x/181911#/
Jesus Pancake is a nine episode audio fiction series collaboratively written by the Soapbox Audio Collective (Juliana Finch, Mara Thomas, Katy Koop, and Tamara Kissane), a team of writers based in North Carolina.
Produced by Aurelia Belfield and Tamara Kissane.
Production Managers: Barbette Hunter abd Kyma Lassiter
Microwaves, family secrets, spiders, friendship, and the Power of the Pancake converge in this dark comedy about a middle-aged woman reckoning with her power for the first time. Aimee is intrigued when a pancake she makes looks just like Jesus, until she realizes something truly profound and dangerous is at work.
The first season of Jesus Pancake includes 32 characters, almost 4 hours of content, original music, and lots of quirkiness. Forty two artists will be involved in this production (including production staff, designers, writers, and actors).
Like all of our audio content, Jesus Pancake will be available for free via all podcast platforms.
If you like audio fiction and like to pay the artists who make it, please contribute. In return, we will make awesome and compelling audio content for you to enjoy!
Thanks to a generous grant from Manbites Dog Theater Fund, we are 1/3 of the way toward our funding goal. We need your assistance to make it the rest of the way!
We'd be grateful if you support our campaign with dollars, by sharing this info and spreading the good word far and wide about Artist Soapbox and the work we do.