If you aren't already familiar with PAAL, I'd like to bring that organization to your attention, particularly if you are a parent-artist. The acronym PAAL stands for PARENT ARTIST ADVOCACY LEAGUE (PAAL) for PERFORMING ARTS + MEDIA
PAAL is a national community, resource hub, and solutions generator for individuals with caregiver responsibilities and institutions who strive to support them.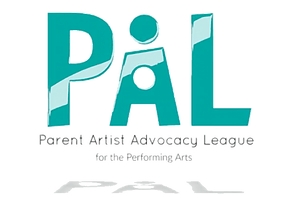 Since the beginning of this year, I've had the opportunity to speak with several of the PAAL chief reps from across the country. Today's interview is with Erica Lee Haines, the chief rep of Nashville. Erica and I spoke over the phone early in 2020 about her experience as a parent artist, her aspirations for the PAAL chapter in Nashville, and more.
This episode was released via the PAAL podcast on March 11, 2020.
Erica Lee Haines is a native of Nashville. After graduating from Belmont University, she performed with the Broadway tour, "Ring of Fire" as well as theme parks, USO tours, and cruise ships all over the world. For the past 12 years, she has been teaching musical theater for universities, schools, and children's instruction resources. Her favorite performing roles include Eponine in "Les Miserables," Miss Honey in "Matilda," and Marcy Park in "Spelling Bee." She makes her home in East Nashville with her husband and year old daughter. Check out her website www.EricaLee.org
Relief Funds + Additional Resources:
NOTES from the PAAL podcast page:
"Erica shares her experiences with what changed after baby, the importance of defying arbitrary barriers, and advocating for parent artists in Nashville.
(Learn more about Erica Lee Haines, Nashville artist.)
She talks about the fear that many parent artists feel when engaging with the work because first impressions are everything. Erica joined PAAL because she wanted to "start a bigger conversation that it's not just for me…it's for the other parent artists working…" As she puts it answering Tamara's inquiry, for parent artists, "[Our]needs don't have to make us unemployable."
Citing the Parents in Chicago Theatre Study (PICT) from PAAL Chief Rep of Chicago, Lydia Milman Schmidt, 90% of artists have turned down work due to childcare costs or scheduling. Without support and better opportunities for dialogue, Erica notes that "companies are mission out on fantastic parent artists" and "artists are missing out…on doing what they were meant to do." Citing her biggest heartbreak, Erica has seen many parent artists decide to do something else with their life due to the obstacles.
As a goal for her community, Erica hopes to lead Nashville's PAAL chapter by gathering resources and "creating a community to feel safe and ask for help from your community of members."
In one of their big initiatives, Erica and the Nashville PAAL chapter are are sponsoring audition days and caregiving for some of the Nashville springtime auditions. One of her favorite resources are the PAAL provisions that helps parents advocate for themselves, such as the sample riders to use in your contracts with companies, etc.
PAAL Nashville is also committed to creating "more opportunities for parent artists to create and work with each other." In terms of opportunities to create and work, host Tamara Kissane notes that it "transformed [her] life when I was able to step back in [to theatre]." When Tamara asks Erica for a pro tip to offer a new parent artist, Erica answers, "Learn how to advocate for yourself…a lot of people are willing to help." In her daily life, Erica works as a teacher for her day job. One of her creative solutions has been to barter. She offers lessons to her student in exchange for babysitting hours. She notes, "We are creative people in a creative field. We can find creative solutions…PAAL helps us navigate that and find those creative solutions."
In her own values, Erica hopes to communicate with the PAAL chapter that the community they can create and staying engaged is so important. Her favorite provisions from theatres have included receiving a babysitter list with her resource packet and a box of batteries, which she explains has a beautiful reason that left her feeling seen and supported.
She notes that theatres should look into the childcare grants that PAAL offers to theatre companies. "If a theatre finds out that their theatre staff, 20% need childcare, [providing a fund] is something that they can do."
Erica gives a beautiful and empowering answer when Tamara asks her what her greatest professional accomplishment has been since becoming a parent. Listen to the whole interview to hear and get to know this exciting PAAL chapter happening in Nashville, TN."
---
This episode is brought to you by the Soapboxers, the official patrons of the Artist Soapbox. If you like these episodes and want more, get on the Soapbox! This episode was recorded at the ASBX home studio. Artist Soapbox theme music by Bart Matthews.
Connect and Follow!
Artist Soapbox on social media:
Twitter =@artist_soapbox
Instagram = artistsoapbox
Facebook =https://www.facebook.com/artistsoapboxpodcast/
Artist Soapbox podcast is a listener supported podcast. If you listen, please support the podcast by sharing episodes with friends and contributing via our Patreon campaign.
If you have feedback, questions, suggestions, please email artistsoapbox@gmail.com. FEEDBACK IS EVERYTHING TO ASBX.